Social Media Platform with over 15 million threads on different topics.
Suomi24 has been one of the biggest websites in Finland for decades. Half of the Finnish population uses the service every month. The forum and chat are modified with unique ethical Artificial Intelligence.
suomi24.fi

The #1 leading table reservation service in Finland.
TableOnline makes it easy for restaurant-goers to find and book tables at unique and high-quality restaurants through their website or app. Looking for the perfect gift? TableOnline gift cards are a great choice for foodies. For restaurants, TableOnline offers a professional reservation system and effective marketing solutions. Every week, hundreds of thousands of potential restaurant-goers […]
tableonline.fi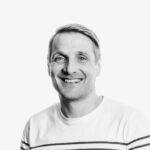 Ville Heinonen
CEO
+358 40 776 5098

Restaurant media and Finnish icon that serves as a food lover's guide.
Full of tips and ideas, City guides people who are making decisions about where and what to eat next. City is also famous for its restaurant events that bring hundreds of thousands of people to restaurants several times a year.
city.fi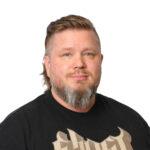 Kim Koistinen
Sales Manager
+358 44 581 9001

A meeting place for genuine people.
E-kontakti.fi is a Finnish online dating service where thousands of singles are actively seeking a partner every day. The mission of the service is to help members find something special: a friend, a hobby partner, romance, or true love.
e-kontakti.fi

Up to 2000 love stories per month.
Treffit24 is a dating service where we look beyond surface level. With a safe and user-friendly platform, the service has a staggering number of users every day.
treffit.suomi24.fi

One of the oldest Finnish online dating platforms.
Deitti.net is an original Finnish dating service, active since 1997. More than 400,000 singles have used the service to find the partner of their dreams.
www.deitti.net

Effective tools for weight loss.
Keventäjät is Finland's most trusted weight management and home workout service – since 2004. In addition to Keventäjät's proven weight management methods, Kotitreeni brings a personal trainer directly to members' screens. Keventäjät has already helped over 100,000 members towards a healthier life.
keventajat.fi/

Improve Media is an expert of digital marketing and the largest ad networks in Finland.
There are over 70 Finnish websites from quality publishers connected to the ad network with the potential of reaching 3 million visitors weekly.
improvemedia.fi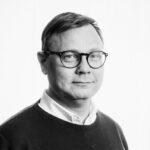 Tuomas Suihkonen
CEO
+358 50 567 6707

High-quality and genuine customer stories.
Kokemuksia.fi produces and publishes customer and employee experiences in video format. The experience videos are unbiased and always based on the interviewees' willingness to recommend the company to others.
kokemuksia.fi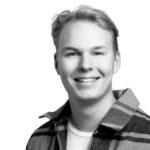 Eetu Kohvakka
Sales Director
+35850 472 7380

A widely popular online service that focuses on crossword puzzles.
Crossword solvers use the service to find answers to the trickiest brain-teasers. The word list, which helps to solve crossword puzzles, grows daily with new answers added by users. Ratkojat also offers a comprehensive selection of online crosswords.
ratkojat.fi

Find the best prices by comparing
Verrata.fi is a product and service comparison website designed to save time and money. You can compare, for example, electricity contracts on the service."
verrata.fi
City Dev Labs
Technical collaboration

We co-operate with City Dev Labs, which provides kick-ass web solutions from an early conception to the technical implementation.
City Digital Group Accelerator
and Strategic Investments

City Family helps startups to reach new levels with online ecosystem and strategic investments. Working with startups and City Family member companies is an important part of City Digital.