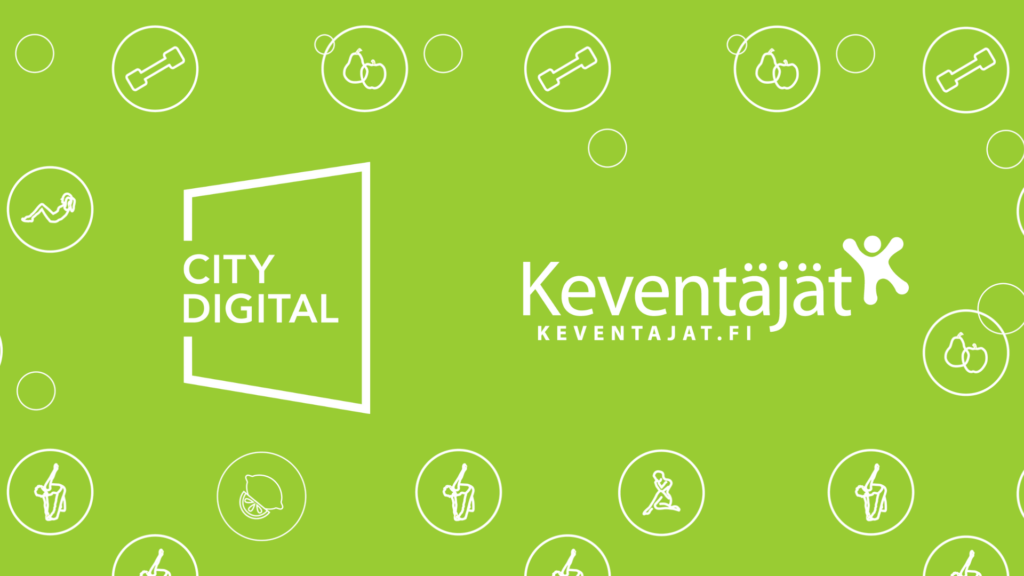 City Digital is expanding into the health and wellness sector by purchasing a 50% stake in the Keventäjät weight management and home workout service. The City Digital portfolio includes several well-known domestic services, such as Suomi24, City.fi, E-kontakti, and TableOnline.fi.
The business acquisition combines City Digital's technological and marketing expertise with the expertise of Keventäjät, which has helped over 80,000 Finns achieve a healthier lifestyle. The unifying factor is the dedication to improving the quality of life for Finns.
– City Digital's mission has always been to improve people's daily lives, and the integration of Keventäjät strengthens this endeavor even further, says City Digital CEO Ville Heinonen.
Hans Valldén, the entrepreneur selling Keventäjät, sees a positive future:
– It has been a pleasure and an honor to promote healthy weight management with the domestically-based expertise of Keventäjät and Kiloklubi for a decade. Despite the sadness of letting go, I am convinced that under City Digital's ownership, the future of Keventäjät looks even brighter.
Focus on Reliability
The weight management market is an area teeming with various players. Too often, the field is dominated by fleeting trends and quick solutions offered by self-taught "experts" on social media. These trendy phenomena may be tempting with their promises, but their effectiveness and reliability often remain questionable.
– Keventäjät impressed us with its reliability. The method is scientifically proven to be effective and is backed by solid expertise. A long history in the field shows that, instead of being a passing trend, Keventäjät is a reliable solution for those who want to make sustainable and healthy choices in their lives, Heinonen explains the thoughts behind the business deal.
Towards a Better Life
At City Digital, Keventäjät is seen primarily as an enabler of lifestyle change. Yo-yo diets, where weight fluctuates significantly, are a well-known problem for many. CEO Ville Heinonen appreciates the concrete tools offered by Keventäjät, which have helped thousands of people find a balanced and healthy way of life:
– With the service, customers can make healthy choices daily and integrate exercise into their daily routine. I have noticed how enormously important daily exercise is for coping in a busy everyday life, and it's great that we at City Digital are now also able to share the good news of healthy lifestyles and exercise.
The end-of-year celebrations and the turn of the year are times when lifestyle change often hits the headlines. However, it is normal to live carefree to the fullest during special moments, knowing that you can return to healthy daily routines with the support of Keventäjät.
– It's normal, to take it a bit easier in the summer or indulge during Christmas without unnecessary stress. However, with the help of Keventäjät, our users can quickly get back to healthier eating and exercise, Heinonen emphasizes.
For more information:
Ville Heinonen
CEO
City Digital
[email protected]
040 776 5098
City Digital is an innovative technology company whose platforms are used by millions of people to find inspiration, benefit, and joy in everyday life, leisure, and work. We connect businesses and customers effectively, interactively, and cost-efficiently through digital services.
City Digital brands include Suomi24, TableOnline, City, SYÖ!-viikot, E-kontakti, Treffit24, Deitti.net, Ratkojat, Improve Media, Kokemuksia.fi, and Keventäjät.